Special Collections
Open for submissions
The following collections are accepting submissions.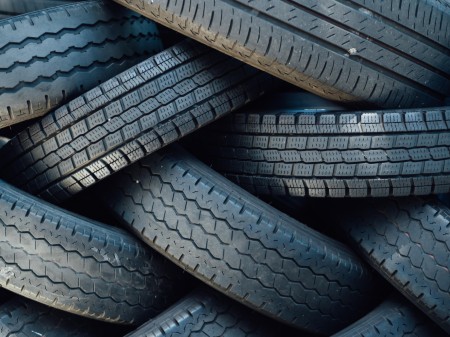 Edited by Kinsuk Naskar and Nikhil K. Singha
Elastomers or rubbers are a special class of polymeric materials, which are characterized by large strain, low modulus extensibility, instantaneous and complete recoverability after removal of the load. Elastomers play a pivotal role in many diverse applications. Functional elastomeric materials and composites thereof are gaining importance recently. Because incorporation of functional moieties or functional additives into the conventional elastomers leads to many important applications, such as self-healing elastomers (SHE), shape-memory elastomers (SME), dielectric elastomers (DE), advanced elastomers in green tyre technology etc. Their development, detailed characterizations and various applications will be primarily highlighted and focused in this special collection. We welcome contributions in those topics.
Edited by Joey Mead, Samuel Kenig, Hanna Dodiuk
Flexible and stretchable electronics is an emerging field of great interest for wearable computing devices, sensors, soft robotics, flexible antennas, etc. The collection will feature new developments in composite materials for substrates, conductive printable inks, conductive stretchable or flexible materials systems, manufacturing processes, design, modeling and materials properties (mechanical and electrical).
Published collections
The following collections have started publishing but may still accept submissions. Please contact the guest editor.
Edited by Christophe Binetruy and Véronique Michaud
Functional composite materials in principle advance the field of composites beyond their specific structural properties. The intrinsically heterogeneous nature of composite materials allows additional material phases to be introduced, with specific added properties such as electrical conductivity, magnetic properties, or integrated surface functions. This collection aims at displaying to experts and interested readers the diversity in contributions, class of materials, emerging areas, cross-disciplinary applications, specific challenges, opportunities.
Edited by Fengwei (David) Xie
Due to the alarming environmental issues and our heavy reliance on finite resources, sustainability has been widely recognised as one of the most important goals of our research and technology development. Given this, sustainable materials, which are based on renewable resources and/or degradable under certain conditions into harmless substances, have attracted extensive interest. In particular, the smart design of sustainable polymer composites could endow such materials with appealing functionality, making them have enormous potential for many applications such as in packaging, construction, health, environmental and agricultural areas.
Edited by Francesca Nanni, Jean-Francois Gerard and Brigitte Voit
In the frame of the current industrial revolution, the role of functional materials processed by additive layer manufacturing (ALM) is essential, aiming to the realization of smart products. Polymers and their composites are the best candidates to realize functional materials due to their intrinsic versatility and processability via ALM to obtain components with innovative designs. This focuses on recent progress in functional polymeric materials ALM-related research.